A new west London project that connects waterside community at the heart of the regeneration of Brentford. This transformational development aims to re-connect the high street with the waterfront, creating a place for Londoners to eat, drink, play and work, and experience independent makers, growers, art, music and waterside activities.
Task
Deliver a unique and memorable Immersive Marketing Suite experience to perspective buyers that conveys the story of Brentford's riverside neighbourhood, allowing potential buyers to visualise resident living and find their future home.
Strategy

Immersive Marketing Suite

Design

3D interactive application with iPad controller and Portal mobile app

Client

Ballymore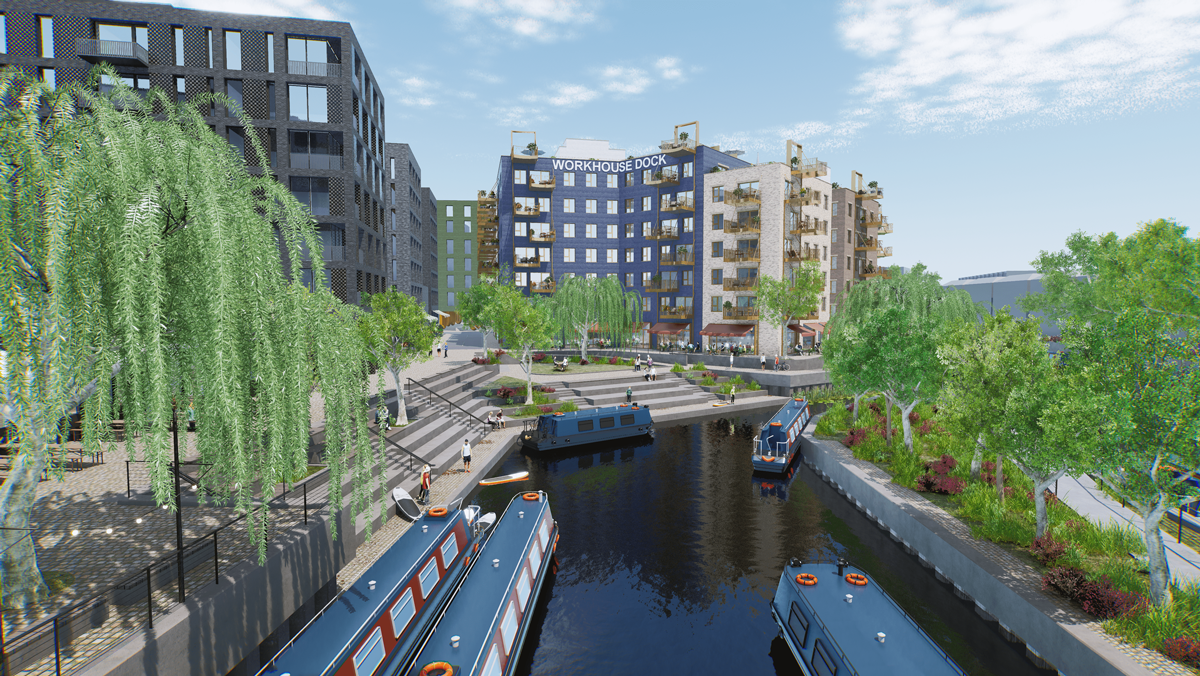 Challenge
Deliver a unique and memorable Marketing Suite experience.
One of the biggest challenges for property developers is how to showcase off-plan properties, project lifestyle and convey neighbourhood culture. With The Brentford Project and its ambition regeneration, it was crucial to be able to express Ballymore's vision for this project.
Solution
A memorable experience to showcase all aspects of the development.
Our solution enhances a potential buyer's journey of getting to know the property's unique features and imagining their everyday life in Brentford riverside and high street.

A 3D interactive digital experience showcases all aspects of the development on a large touch screen controlled via an iPad.

Neutral Digital's Portal platform delivers a complimentary mobile app experience helping international teams reach buyers in a meaningful way.

Highlights of this project include upgraded visuals that use the latest Unreal Engine technology, cinematic cameras showing vignettes around the development, customised Balcony Views from the apartment of your choice, as well as the time of day light simulation (where you can show the views and the development during morning, midday and evening lights), enhanced by ray-tracing technology.